Aug, 2015
A chrome extension for booking flights to Jeju in South Korea.
Jul, 2015
Connect Starbucks wifi without typing fields
Mar, 2015 ~
In-game detailed summoner statistics for OS X
Mar, 2015 ~
unofficial OS X patch for Korea(language support)
영화 (App Store)
Feb, 2015
service on Amazon, data crawling on Heroku
share backends with Cine Kim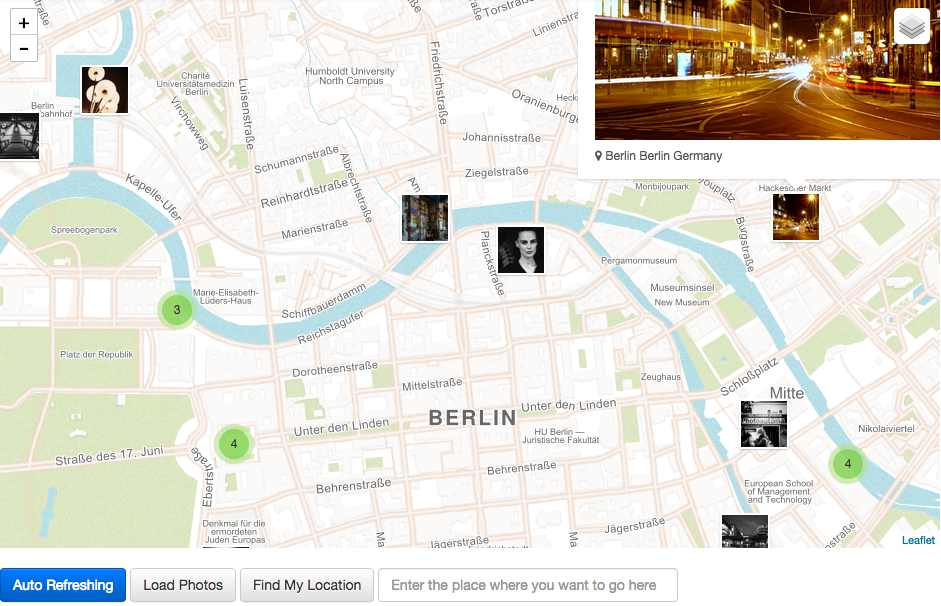 Before my last travel, I'd researched locations to shooting film. I've found lots of awesome photos from various sites. It took a long time, but it was worth it. Big Picture can help you reduce time for finding where to go and take great pictures while traveling. It gathers geo-tagged picture from various sources and marks on the map.
Node.js, Express.js, MongoDB, Angular.js on Heroku
sources from flickr, 500px, vimeo and instagram
2014.10(beta) ~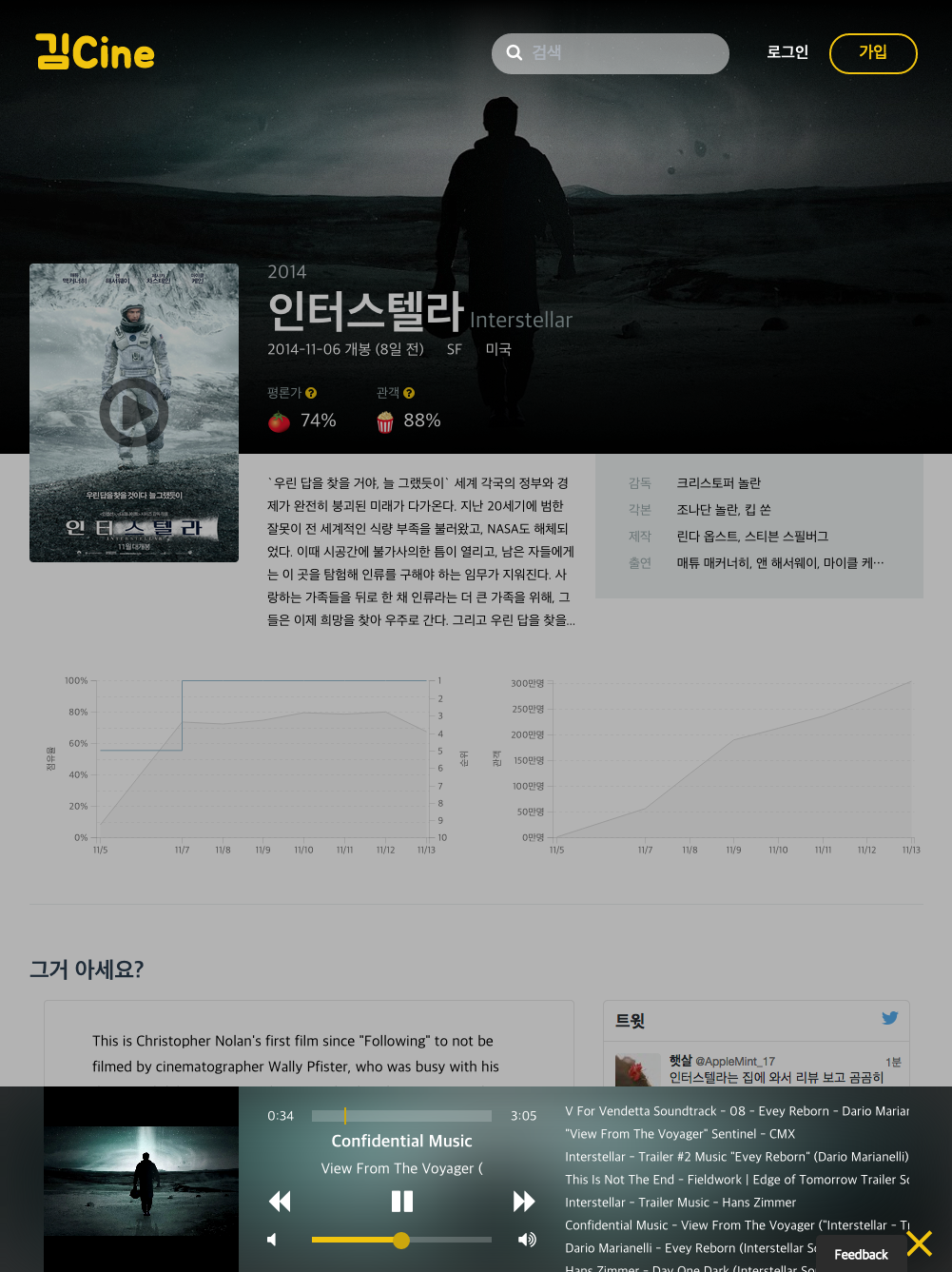 The Cine Kim is upgrade version of the Cinergy. It has Ken Burn effected backdrop images on top, auto played soundtracks on bottom and daily charts of the boxoffice in the middle. The Medium-style review section is an also unique feature.
Node.js, Express.js, MongoDB
http://cine.kim (It's Korean only, so just browse links below the search bar.)
Cinergy
2013
Indroduction video
The Cinergy is a personal movie web site which can manage history about movies. In the Cinergy, Each movie page has unique apperance. The color schemes defined by backdrop image make movie look and feel better. The idea came from album cover of iTunes 11.
Node.js, Express.js, MySQL, Backbone.js on AWS ElasticBeanstalk
iMovieStory
2011 - 2013
It's my first movie project. It's simple. Search and save movies just like the iBooks. And additional informations such as review or ratings are availale. Sadly, It was closed in 2013 because no monetization.
iOS, Google App Engine(Java)